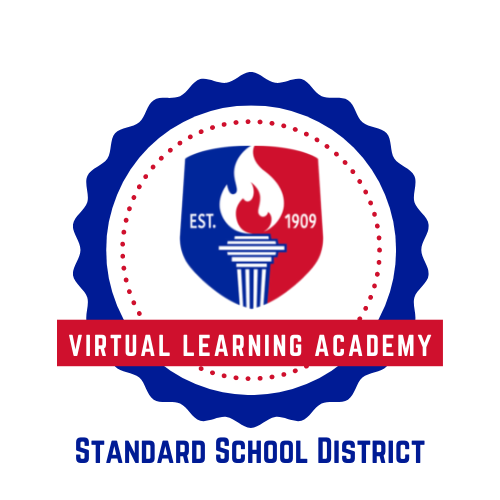 Virtual Learning Academy
Course-Based Independent Study 2022-23
For Questions Contact:
Christy Nelson, Standard Middle School Assistant Principal
(661) 392-2130
School Starts Weds. 8/17/22
The Standard School District Virtual Learning Academy's course-based independent study program is a school option for Standard students for the 2022-23 school year. We are currently ONLY enrolling incoming 7th & 8th grade students.
Students work online from home with their teachers most of the school day for the core academics, and have the opportunity to participate in afterschool activities and sports. Students must maintain good attendance, participation and academic progress.
Contact Standard Middle School to enroll your student in this program.